Belarusian Independence Day in New York – proclamation by Mayor Rudi Giuliani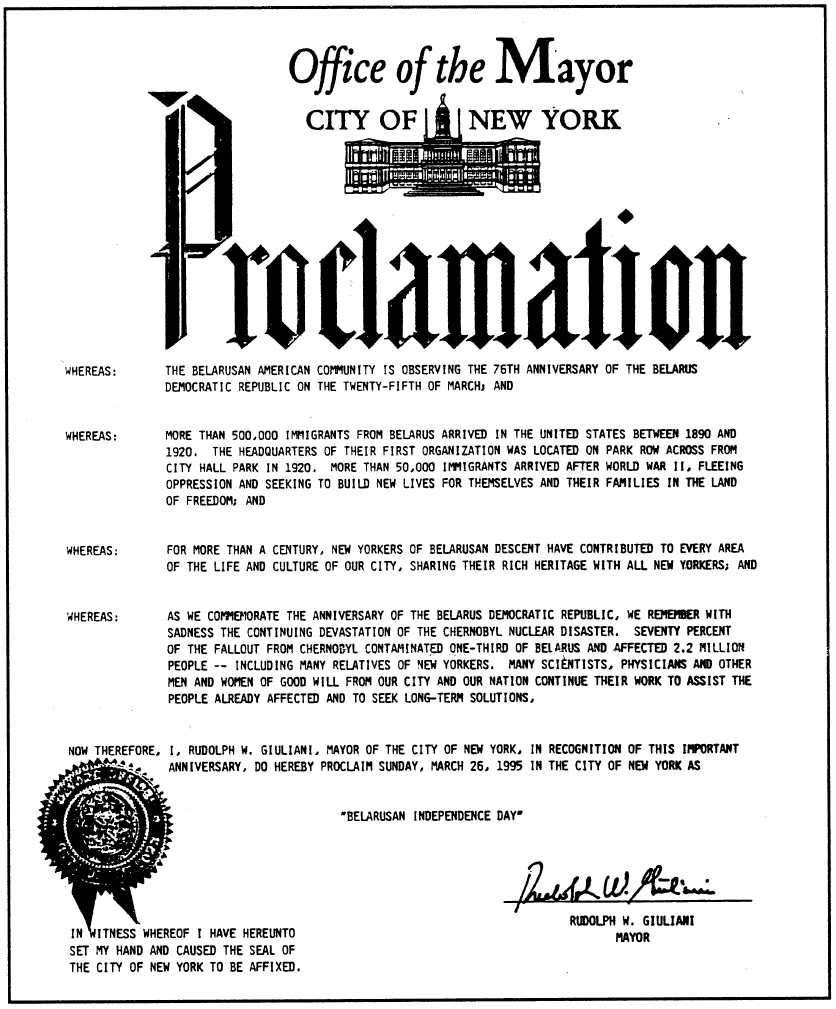 Official proclamation by New York Mayor Rudi Giuliani, declaring Belarusian Independence Day in New York on the anniversary of the Belarusian Democratic Republic in 1995.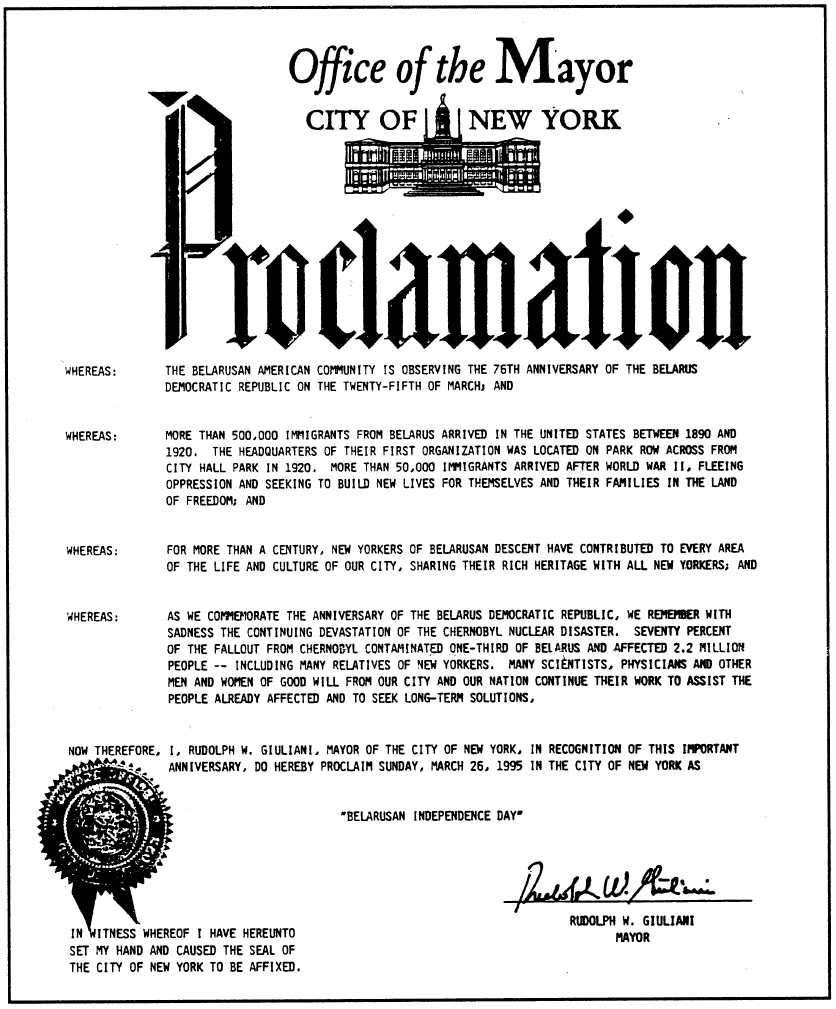 OFFICE OF THE MAYOR
CITY OF NEW YORK
PROCLAMATION
Whereas: The Belarusian American community is observing the 75th anniversary of the Belarus Democratic Republic on the twenty-fifth of March, and
Whereas: More than 500,000 immigrants from Belarus arrived in the United States between 1890 and 1920. The headquarters of their first organization was located on Park Row accross from City Hall in 1920. More than 50,000 immigrants arrived after World War II, fleeing opression and seeking to build new lives for themselves and their families in the Land of Freedom, and
Whereas: For more than a century, New Yorkers of Belarusian descent have contributed to every area of the life and culture of our city, sharing their rich heritage with all New Yorkers, and
Whereas: As we commemorate the anniversary of the Belarus Democratic Republic, we remember with sadness the continuing devastation of the Chernobyl nuclear disaster. Seventy percent of the fallout from Chernobyl contaminated one-third of Belarus and affected 2.2 million people — including many relatives of New Yorkers. Many scientists, physicians and other men and women of good will from our city and our nation continue their work to assist the people already affected and to seek long-term solutions.
Now therefore, I, Rudolph W. Giuliani, Mayor of the City of New York, in recognition of this important anniversary, do hereby proclaim Sunday, March 26, 1995, in the City of New York as BELARUSIAN INDEPENDENCE DAY.
Rudolph W. Giuliani
Mayor