Anniversary of the Belarusian Democratic Republic – greeting from US President Bill Clinton, 1995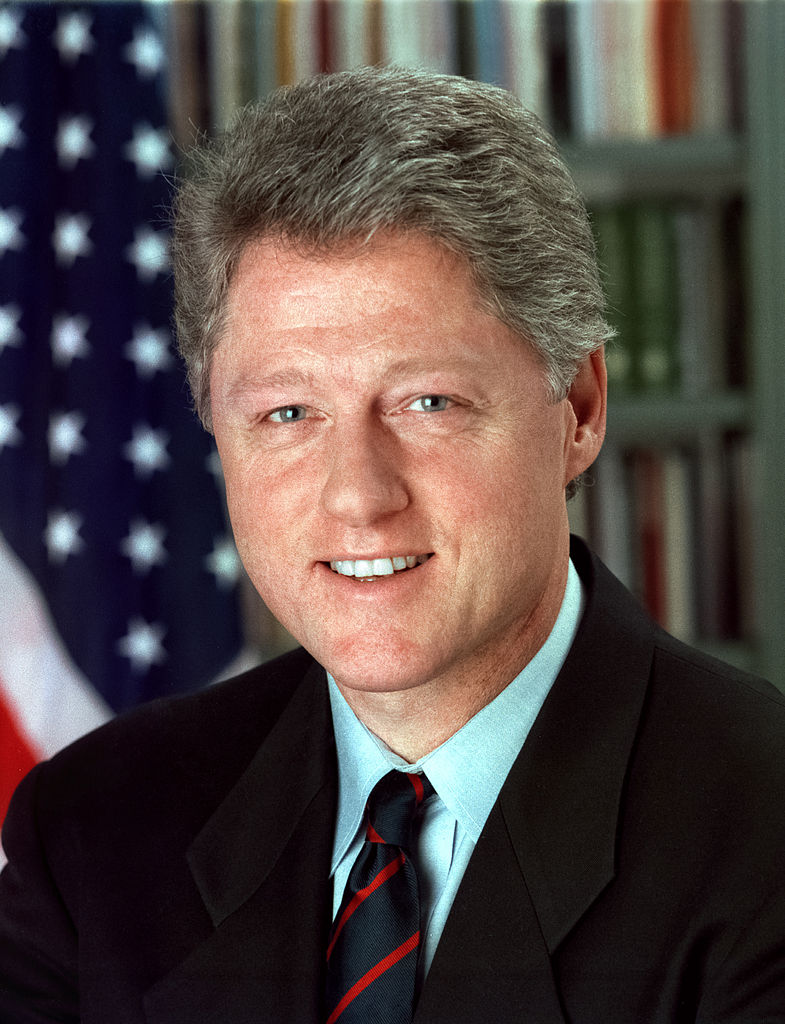 In 1995, US President Bill Clinton issued an official letter to congratulate the Belarusian community in America with the Independence Day of the Belarusian Democratic Republic.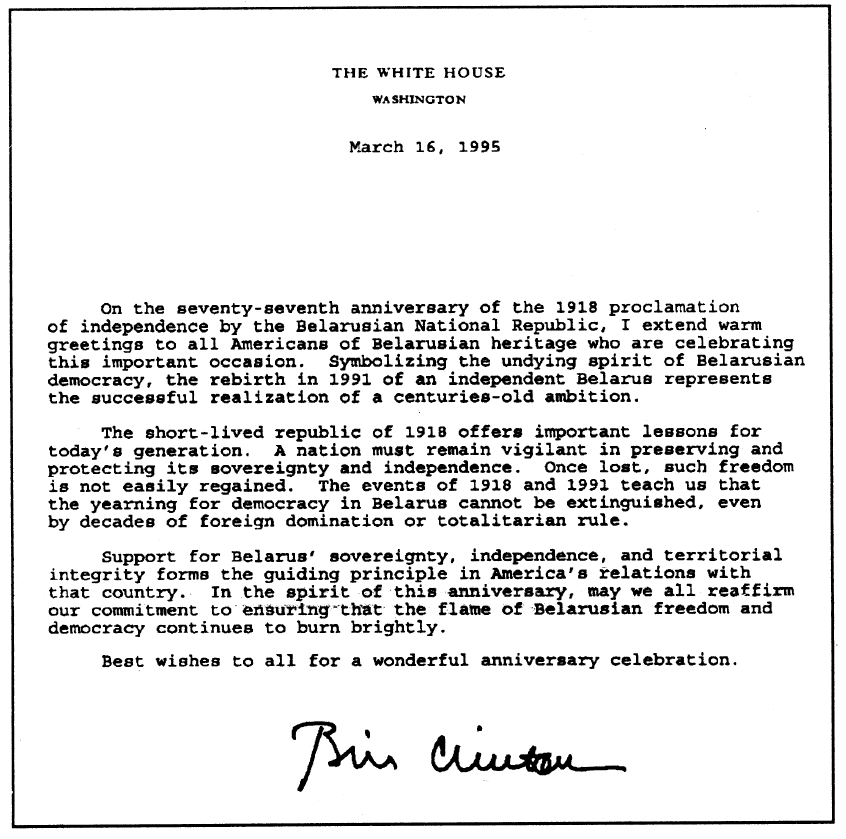 THE WHITE HOUSE
WASHINGTON
March 16, 1995
On the seventy-seventh anniversary of the 1918 proclamation of independence by the Belarusian National Republic, I extend warm greetings to all Americans of Belarusian heritage who are celebrating this important occasion. Symbolizing the undying spirit of Belarusian democracy, the rebirth in 1991 of an independent Belarus represents the successful realization of a centuries-old ambition.
The short-lived republic of 1918 offers important lessons for today's generation. A nation must remain vigilant in preserving and protecting its sovereignty and independence. Once lost, such freedom is not easily regained. The events of 1918 and 1991 teach us that the yearning for democracy in Berlarus cannot be extinguished, even by decades of foreign domination or totalitarian rule.
Support for Belarus' sovereignty, independence, and territorial integrity forms the guiding principle of America's relations with that country. In the spirit of this anniversary, may we all reaffirm our commitment to ensuring that the flame of Belarusian freedom and democracy continues to burn brightly.
Best wishes to all for a wonderful anniversary celebration.
Bill Clinton