Belarusian Independence Day in Michigan – March 25, 1957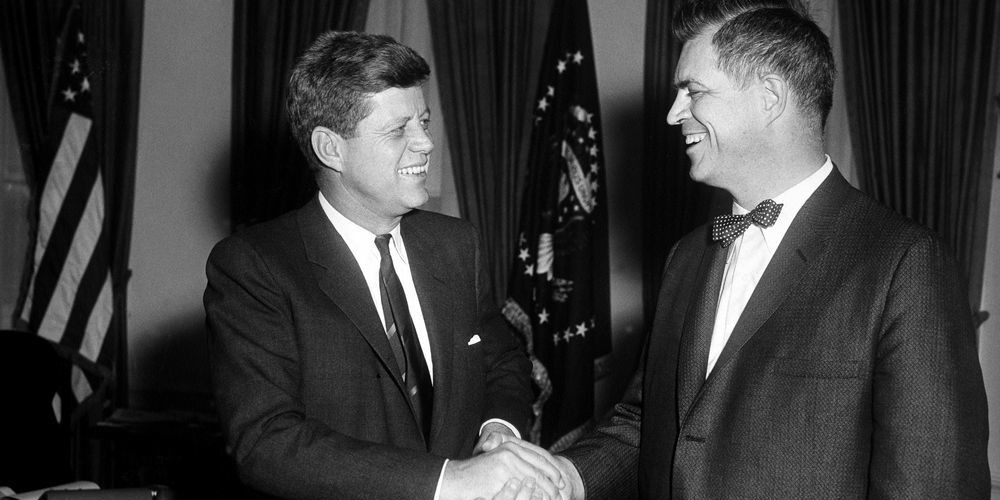 March 25, 1957 was declared Belarusian Independence Day in Michigan by Governor G. Mennen Williams. This was a sign of recognition and appreciation of the Belarusian-American community led by members of the Rada of the Belarusian Democratic Republic in Exile.
State of Michigan, Executive Office. Lansing
Proclamation
Byelorussian Independence Day
The twenty-fifth of March is the traditional day of Byelorussian Independence. Thirty-nine years ago, on this day, a free and independent Byelorussian National Republic was proclaimed. The people of Byelorussia – or White Russia – north of Ukraine, have always adhered to the principle of self-rule and have desired to assist others in attempts to throw off the yoke of foreign rule. In 1812, in 1863, and on other occasions the Byelorussians gave forceful proof of this constant yearning to be free.
In 1918, these brave people were finally successful in establishing a new nation. But this freedom was not to live long. The young republic fell subject to the pressures of the Soviet Red Army and it was divided between the Soviet Union and Poland in 1921, despite gallant and courageous resistance.
Short-lived as this freedom was, its memory lingers on the hearts and minds of the Byelorussian people and their descendants and friends in America. The proper observance of this anniversary will give genuine moral support to the Byelorussians fighting behind the Iron Curtain to liberate their country from the enslavement of the Communists and to defend the liberty, freedom and dignity of all oppressed peoples.
Therefore, I, G. Mennen Williams, Governor of the State of Michigan, do hereby proclaim Monday, March 25, 1957, as Byelorussian Independence Day in Michigan, and urge all our citizens to pay homage to the brave people both in America and in the mother country who continue to work for the restoration of freedom in this enslaved land.
Given under my hand and Great Seal of the State of Michigan, this Twentieth Day of March, in the Year of Our Lord, One Thousand Nine Hundred Fifty-Seven, and one of the Commonwealth the One Hundred Twenty-First.
(-) G. Mennen Williams, Governor
(-) James M. Hare, Secretary of State