Official greeting to the anniversary of the Belarusian Democratic Republic from US President George H. W. Bush, 1989.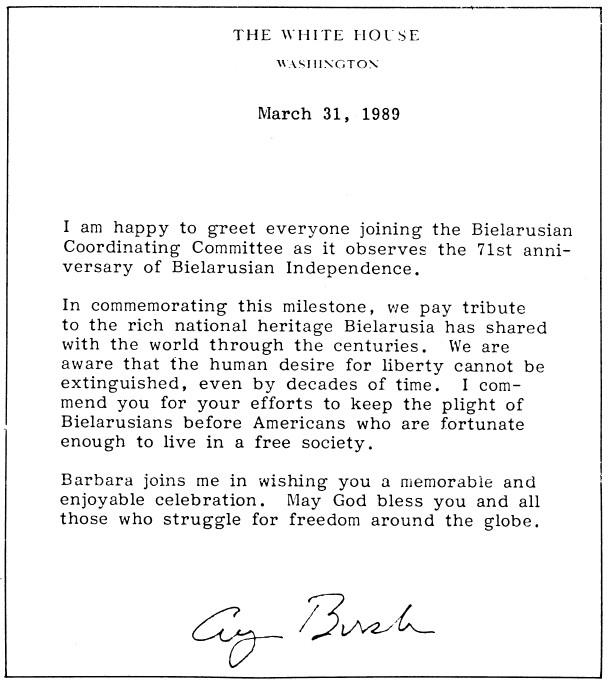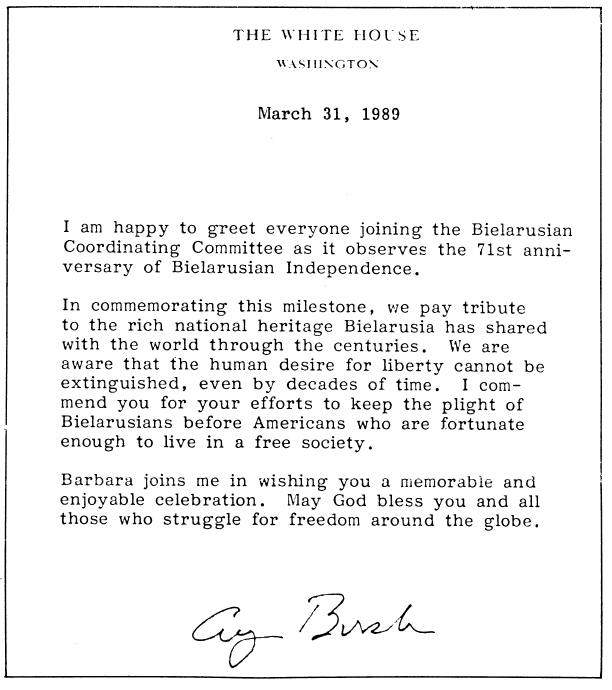 THE WHITE HOUSE
WASHINGTON
March 31, 1989
I am happy to greet everyone joining the Bielarusian Coordinating Committee as it observes the 71st anniversary of Bielarusian independence.
In commemorating this milestone, we pay tribute to the rich national heritage Bielarusia has shared with the world through centuries. We are aware that the human desire for liberty cannot be extinguished, even by decades of time. I commend you for your efforts to keep the plight of Bleiarusians before Americans who are fortunate enough to live in a free society.
Barbara joins me in withing you a memorable and enjoyable celebration. May God bless you and all those who struggle for freedom around the globe.
George H.W. Bush