Belarusian Democratic Republic 100th Jubilee Medal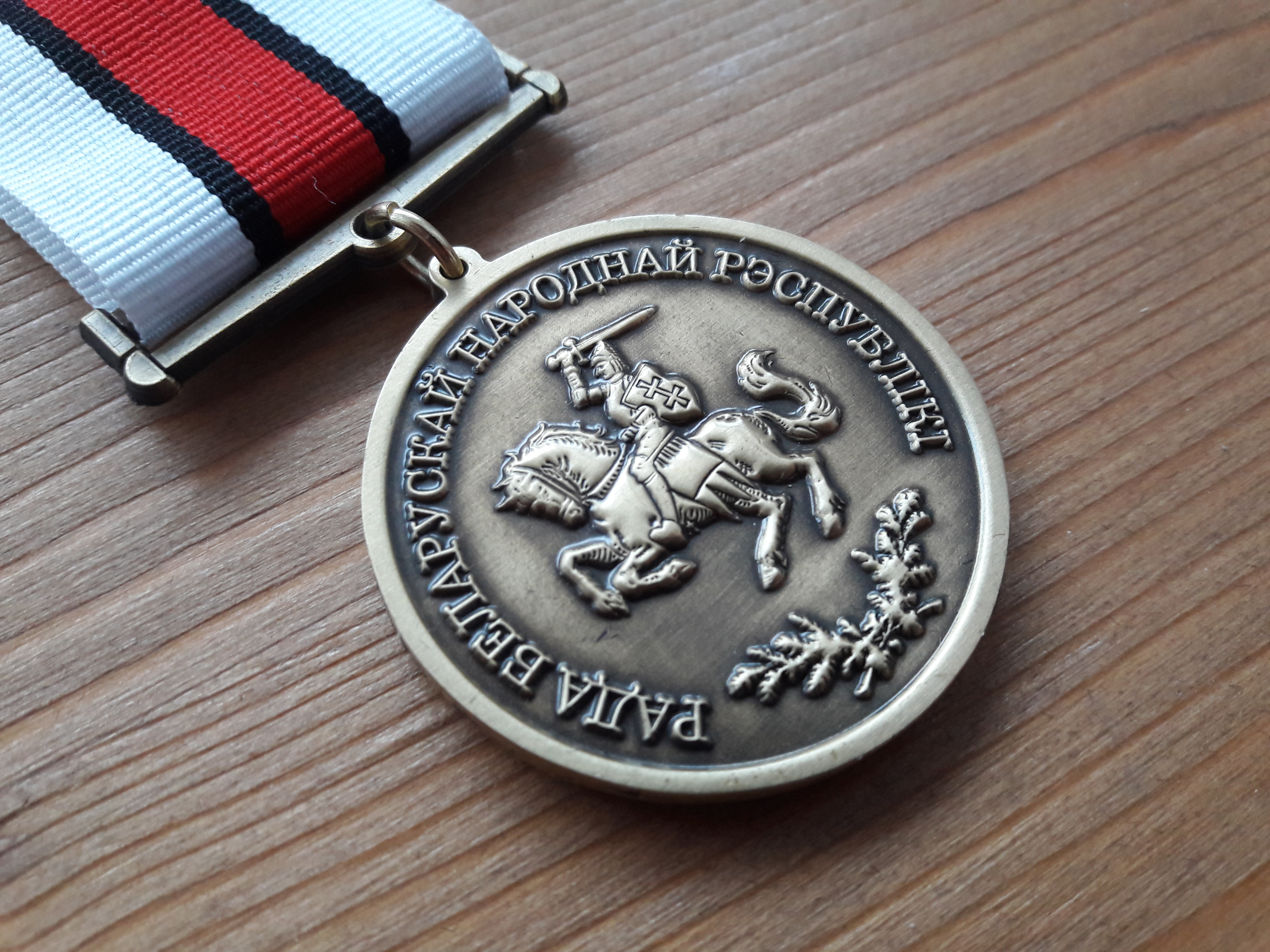 The BNR Rada announces the awarding of the Belarusian Democratic Republic 100th Jubilee Medal.
According to its Statutes, the medal is awarded for lifelong achievements in the fulfillment of the ideals of the Belarusian Democratic Republic, including research and the popularisation of Belarus, the strengthening of and achievement of the independence of Belarus, and the struggle for freedom and democracy in Belarus.
The Medal is awarded to:
– Persons with achievements in the struggle for freedom and independence of Belarus,
– Outstanding civic and cultural activists in Belarus and among the Belarusian Diaspora,
– Foreign persons who have contributed to research and popularisation of Belarus in the world, as well as have contributed to Belarusian national interests in a different way.
The list of recipients of the Medal includes the first US ambassador to Belarus, David H. Swartz, the ambassador of Sweden to Belarus Stefan Eriksson; politicians and civic activists; veterans of the Belarusian independence movement and political prisoners; researchers Jim Dingley, Arnold McMillin, Adam Maldzis; academician Radzim Harecki; writer Uładzimier Arłou; creators of the state coat of arms of Belarus Alaksiej Maračkin and Leŭ Tałbuzin; and many others.
More than 180 persons from Belarus and abroad have received the medal.
Presentation of the Medals will take place during 2019.