THE REPUBLIC OF BELARUS ACTS AS A TERRORIST STATE UNDER THE CONTROL OF THE LUKASHENKA REGIME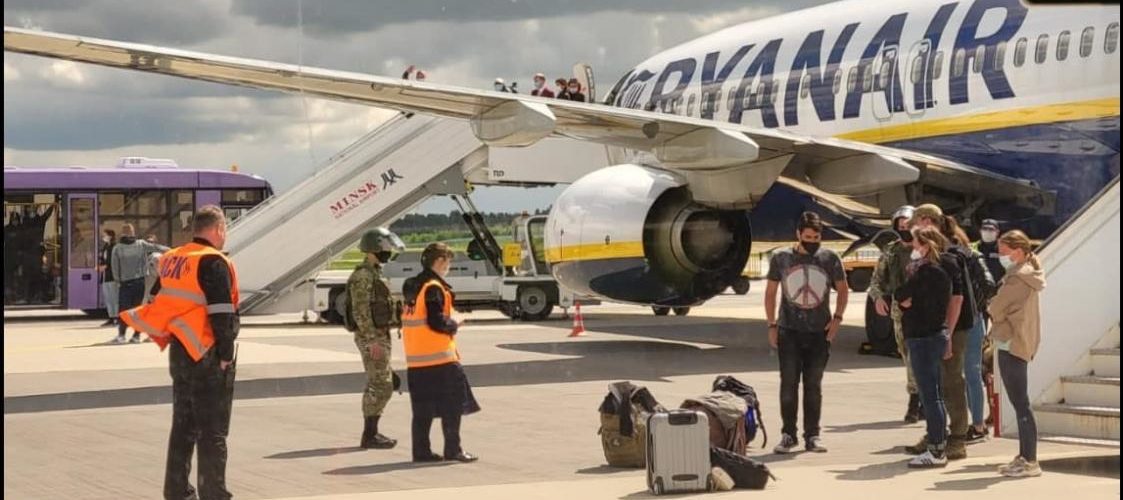 The Rada of the Belarusian Democratic Republic expresses its deep condolences to the relatives of political prisoner Vitold Ašurak, and outrage at the capture of political fugitive Raman Pratasievič.
Vitold Ašurak, illegally sentenced to five years in prison, died under unexplained circumstances after reporting in a letter about the humiliating practice of Lukashenka's prisons to label political prisoners with yellow name tags. In addition to the disgusting parallel with the practice of the Nazis marking Jews yellow during the Holocaust, political prisoners in Belarusian prisons suffer additional discrimination compared to those convicted of criminal offenses. Unbearable and degrading living conditions are created for political prisoners, they are tortured and beaten by prison guards.
Given the sad precedents and the opacity of Lukashenka's prison system, it is likely that the inexplicable death of Vitold Ašurak was the result of revenge for his actions to make such practices public.
Raman Pratasievič, a former editor of the influential protest Telegram channel NEXTA, was abducted as a result of a special operation by Lukashenka's security services, which reportedly included tracking him abroad and forcing a plane he took from Athens to Vilnius to land in Minsk on a fake pretext.
The BNR Rada states that the actions of the Lukashenka regime to capture Raman Pratasievič not only contradict many international norms and agreements to which the Republic of Belarus is a party, but can also be classified as an act of international terrorism in which the Republic of Belarus led by former President Aliaksandr Lukashenka acts as a terrorist state. The actions of Lukashenka-controlled state services, including aviation and the secret police, pose a threat to both Belarusians and citizens of other countries.
The BNR Rada demands immediate, transparent and honest investigation of the death of Vitold Ašurak and the prosecution of all those responsible for the death of this prominent public figure.
The BNR Rada demands the immediate release of Raman Pratasievič and all other political prisoners in Belarus.
The BNR Rada calls on the international community to exert all possible pressure, including economic sanctions and expulsion from the International Civil Aviation Organization (ICAO), on the Lukashenka regime and its political and economic sponsor, the Russian Federation, to release all Belarusian political prisoners.