NON-INVESTIGATION OF THE DISAPPEARANCE OF BELARUSIAN POLITICIANS MAY INDICATE THAT THE AUTHORITIES DO NOT WANT THE SOCIETY TO KNOW THE TRUTH – STATEMENT BY THE BNR RADA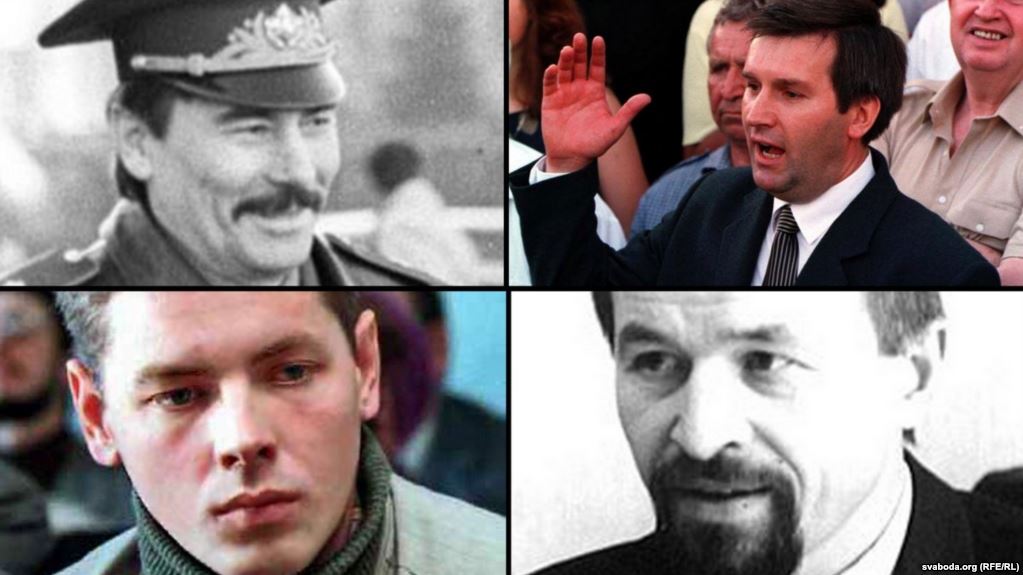 7 July 2020 marks 20 years since the disappearance and, obviously, murder of cameraman Dzmitry Zavadski, who worked in the film crew of the Belarusian opposition journalist Pavel Sharamet.
The disappearance of Dzmitry Zavadski was on a par with the disappearances and deaths of several influential Belarusian public figures in the late 1990s and early 2000s. First of all, it is the disappearances of the Member of the Supreme Soviet and Chairman of the Central Election Commission Viktar Hanchar, businessman and supporter of the Belarusian democratic opposition Anatol Krasouski, former Interior Minister General Yury Zakharanka, as well as the death under unclear circumstances of the former mayor of the city of Maladzečna and Member of the Supreme Soviet, Hienadz Karpienka.
In the years since the disappearances and deaths of these persons, convincing evidence has emerged that their abductions and killings may have been the work of so-called "death squads" created within the system of the secret services of the authoritarian regime in Belarus with the aim to physically eliminate the political opponents of president Aliaksandr Lukashenka.
Some other Belarusian democratic politicians, including Zianon Pazniak, the leader of the Belarusian Popular Front, were forced to emigrate from Belarus after receiving information about the threat of a possible preparation for assassination by the secret services of the Lukashenka regime.
The Belarusian officials have not conducted an open investigation into the disappearances and deaths of Belarusian politicians, which remain among the most high-profile crimes in the history of post-Soviet Belarus.
The lack of convincing public results of the investigations may indicate that the official authorities are not interested in the public finding out the truth.
If the evidence of the abductions and murders of the Belarusian politicians and journalists by "death squads" is confirmed, Aliaksandr Lukashenka will have to bear personal responsibility for organising these murders or for covering up their initiators, organisers and perpetrators.
The BNR Rada demands an immediate transparent public investigation into the disappearances of Viktar Hanchar, Anatol Krasouski, Yury Zakharanka, Dzmitry Zavadski, as well as into the circumstances of the deaths of Hienadz Karpenka, journalist Anatol Maysenia, journalist Aleh Biabenin and other similar high-profile cases.
Resonant political assassinations, the organisers and perpetrators of which are illegally obstructing the investigation, have no statute of limitations. Their honest investigation is the direct duty of the law enforcement agencies of the Republic of Belarus. The BNR Rada calls on those employees of the investigative bodies of the Republic of Belarus who remain honest and faithful to their professional standards to prepare for the investigation of these cases, regardless of the current orders of their commanders.