LUKASHENKA HAS LOST THE PRESIDENTIAL ELECTION OF 2020 – STATEMENT BY BNR RADA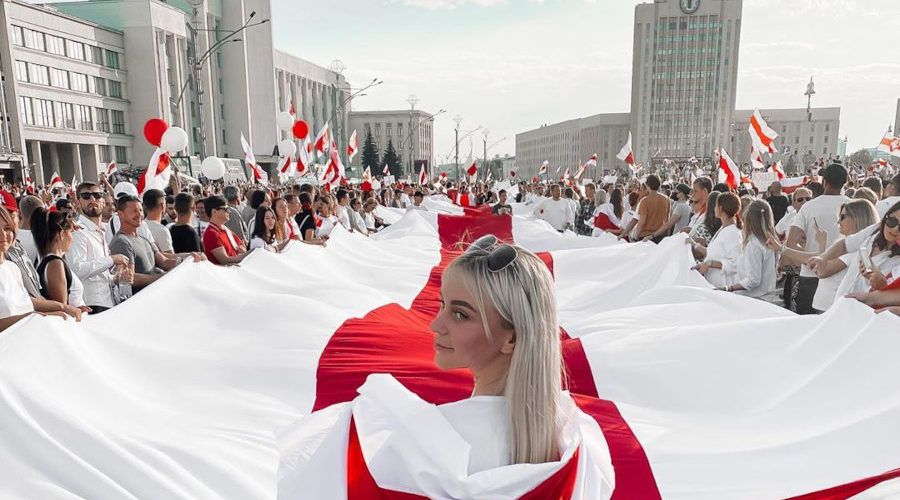 A year ago, a presidential election took place in Belarus, which became in many ways unique and a turning point in the modern history of our country.
Despite the illegal nature of the election, the use of administrative resources and state propaganda, the illegal removal and arrest of many strong candidates who challenged the current regime, former President Aliaksandr Lukashenka has failed to win the election. The whole of Belarus and the whole world were convinced of that.
According to available sociological data and according to many available protocols from polling stations, Sviatlana Tsikhanouskaya is a clear winner of last year's presidential election.
Mass nationwide protests, which were unprecedented in their scale and lasted for several months, convincingly demonstrate that the Lukashenka regime lacks the support of Belarusian society.
The regime managed to quell the protests only through brutal violence and mass torture of peaceful protesters, which led to several deaths. The Lukashenka regime has demonstrated its inhuman nature to the world.
Aliaksandr Lukashenka is not the President of the Republic of Belarus and must resign immediately. The hijacking of a Ryanair plane to abduct fugitive Raman Pratasevich and the migration crisis artificially created by Lukashenka in 2021 on the border with the Republic of Lithuania, Poland and Latvia, are acts of state terrorism and demonstrate that Lukashenka's regime is a threat to stability and security.
At the same time, the BNR Rada once again states that the regime of Aliaksandr Lukashenka managed to survive in 2020 and carry out terror and aggression against the citizens of Belarus and European countries solely due to political and material support from Russia. This support included the provision or willingness to provide police forces to suppress the protests. The Russian Federation shares responsibility for crimes committed by the regime of Aliaksandr Lukashenka.
The BNR Rada expresses its support to the activities of Sviatlana Tsikhanouskaya and her office aimed at bringing democratic change to Belarus.
The BNR Rada calls on the international community to exert all possible pressure, including the toughest economic sanctions, on the Lukashenka regime, as well as on its political and economic sponsor, the regime of Vladimir Putin in Russia, with the aim to hold a nationwide dialogue in Belarus and hold fair democratic presidential and parliamentary elections in Belarus.
We call on the representatives of the Belarusian diaspora to actively spread information about the events in Belarus in their countries of residence, to participate in public protests dedicated to Belarus, to unite and organize to help Belarus.
We call on the people of Belarus not to lose faith in our common victory, to support the victims of repression and to unite for future decisive pressure on the regime.