AUGUST 25, THE DAY OF HISTORICAL VICTORY OF BELARUSIANS. STATEMENT BY THE BNR RADA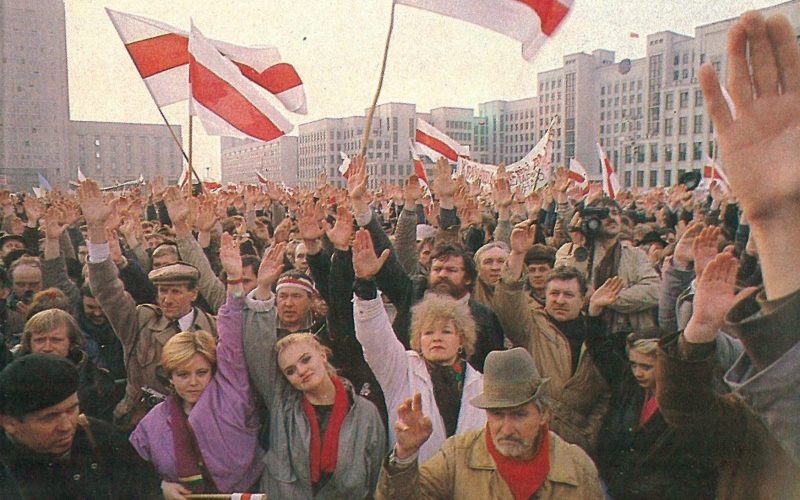 On this day 30 years ago, Belarus became an independent state after more than 70 years of Soviet occupation.
Our state sovereignty was the result of the struggle waged by Belarusians for many generations. Thousands of our compatriots sacrificed their lives and freedom in order to make Belarus an independent, universally recognized state, equal to others.
On August 25, 1991, our people achieved this goal.
Today we celebrate not just the proclamation, but the restoration of independence of Belarus. The statehood of the Belarusian people has a thousand-year history, which includes the Duchy of Połack and other medieval states, the Grand Duchy of Lithuania, as well as the first revival of the Belarusian state as the Belarusian Democratic Republic.
Our people, like no other in Europe, know the price of losing independence. When a country is occupied and divided by neighboring empires, it is very difficult for it to regain independence. The people of this country are forced to suffer humiliation and loss.
Today's authoritarian regime in Belarus is also a direct consequence of 70 years of occupation, decades of terror and anti-Belarusian Soviet indoctrination.
We managed to revive our independent state. This is our great historical victory. And we, Belarusians, must cherish the independence gained, and not allow it to be endangered by foreign adversaries or by dishonest politicians inside Belarus.
Belarus now faces another important historical task of gaining democracy and freedom. The Belarusian people are worthy of them, and they are able to achieve them. May the memory of the revival of independence and the pride of our victory of 1991 inspire us in this.
(translated from Belarusian)