The illegal referendum of 1996 was a decisive stage of Lukashenka's coup d'etat in Belarus – statement by BNR Rada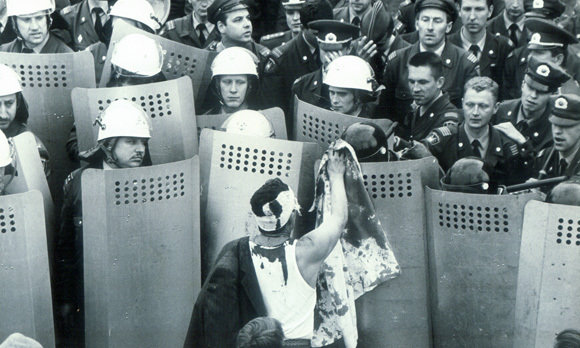 Statement by the Rada of the Belarusian Democratic Republic on the occasion of the anniversary of the referendum in Belarus in 1996.
These days marks the 20th anniversary of the infamous referendum held in Belarus in 1996.
The referendum of 1996 was organized and conducted with significant violations of the Belarusian legislation of that time, which makes its results legally invalid. It became a decisive stage of a constitutional coup carried out by a group of individuals headed by then-President Aliaksandr Lukashenka.
The illegal referendum became a formal cover for the final destruction of the democratic achievements of Belarus in the late 1980s and early 1990s. The society and the parliament of Belarus were deprived of control over the executive branch of state government, a blow was inflicted on local self-government, while the change of the date of the Independence Day of Belarus was another blow to Belarusian national values.
Belarus was turned into the last dictatorship on the European continent, which it has now been for twenty years.
The coup d'etat of 1995-1996 led to the international isolation of Belarus, placed it in an extremely high dependence on Russia, deprived it of the prospects of European integration, which represents an immediate danger to the state sovereignty of Belarus. This danger became especially acute after the events in Ukraine in 2014.
The Rada of the Belarusian Democratic Republic notes the destructive role of the Russian Federation in the 1995-1996 coup. The Russian Federation, represented by President Boris Yeltsin, the Russian government, the State Duma and the Federation Council, provided direct support to the establishment of the authoritarian regime of A. Lukashenka, ignored obvious violations of human rights and democratic standards by the authorities of Belarus then and in the following years. The BNR Rada considers the Russian policy of supporting the dictatorial regime of A. Lukashenka to be irresponsible and hostile to Belarus. This support caused and continues to cause significant damage to good-neighborly relations between the peoples of Belarus and Russia.
The BNR Rada calls on the authorities of Belarus to immediately conduct free and democratic elections to all government bodies. Restoring the rule of law in Belarus and returning Belarus to the path of building a democratic state, from which it deviated in 1996, is a vital necessity and the most important priority from the point of view of Belarusian national and state interests.
Translated from Belarusian